Assessment Tool Assessment Tool – software for testing and evaluating personnel.
Scope. The client needed objective information about the level and dynamics of competencies to evaluate positions and develop personnel, make decisions about training individual specialists, transferring them to other positions, and adjusting KPIs.
The system employed earlier was not automated or suited for comprehensive assessment and monitoring of the dynamics of their development.
Scope. To solve the problem, we needed a tool that would allow to:
Analyze compliance with the position held;
Evaluate competencies and job results using several criteria and from different angles;
Form analytical information.
Solution. A program for personnel assessment and testing was developed which:
allows one to create job profiles and lists of competencies;
contains a built-in flexible assessment system;
makes it possible to evaluate the competencies and job results by the staff members, supervisor, and colleagues;
monitors the dynamics of changes.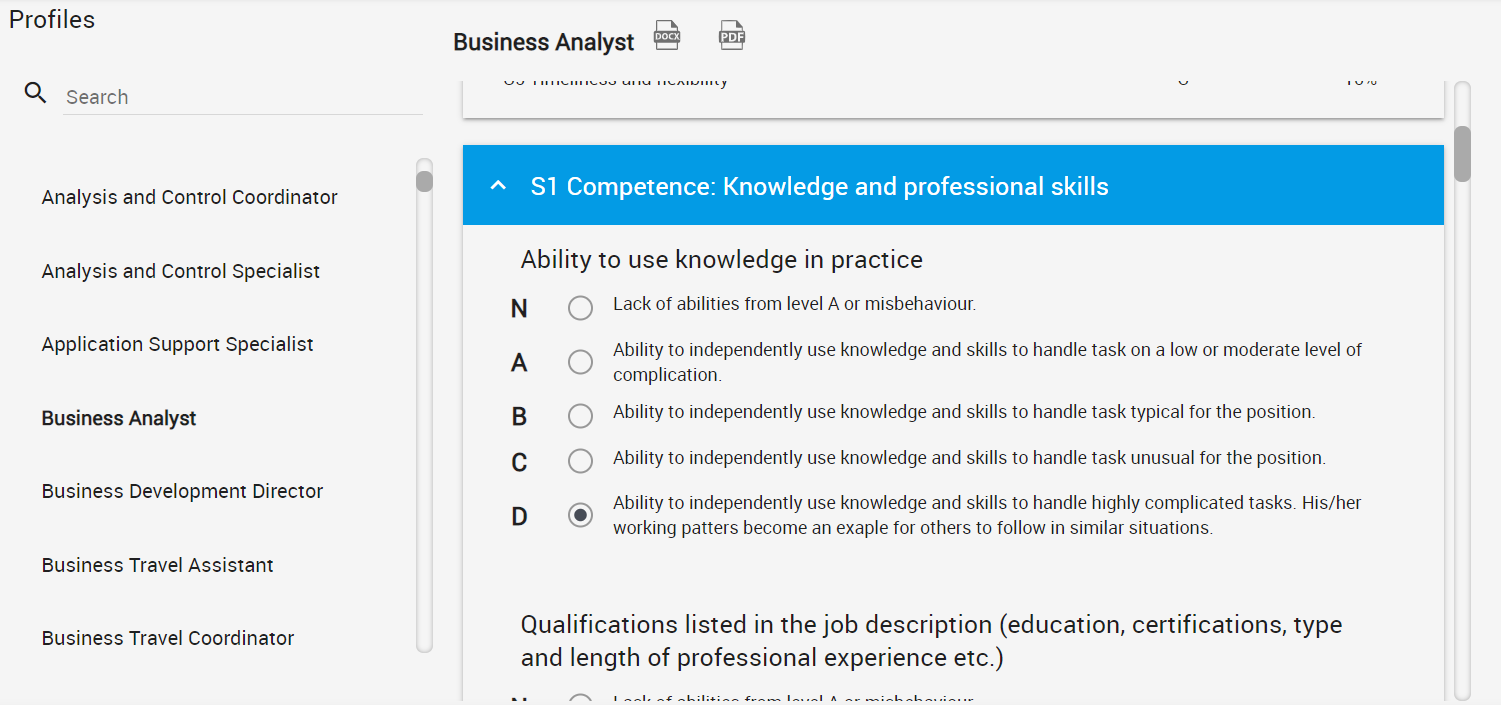 Implementation results at a food production company with more than 1,600 employees:
The assessment serves as the basis for the formation of the company's personnel reserve, which allows to promote personnel to middle and senior managers and plan for the development and training of specialists.
The cost of training and adaptation has been optimized, as part of the vacancies of workers and specialists is closed by internal sources.
Increased motivation of employees for development and training, thanks to which a significant part of specialists are constantly learning and showing growth of competencies.
The program for personnel assessment and testing has an intuitive and friendly interface, so it does not require significant time for user training and implementation.