Software Development Outsourcing
When is software development outsourcing effective?
When a company does not have enough competences or resources on its own, or when it is necessary to complete a project in a short time. By using software development outsourcing customers will save up on finding and adapting specialists and will quickly get a readymade team of engineers and deelopers.
Epol Soft areas of expertise
Over 15 years we develop software for:
Telecommunications: operations support systems, application servers, switching and call management tools.
Medicine and healthcare: data collection from medical devices, information processing, solutions for medical facilities management.
Manufacturing companies: product quality control, tools for analyzing and evaluating employee competencies.
Competencies
Company resources
Over than 15 years of cooperation with major R&D centers and manufacturing companies has allowed to form staff resource:
A total of 200+ engineers;
Over 30% of which hold Senior and Expert status..
Which form project teams.
Technology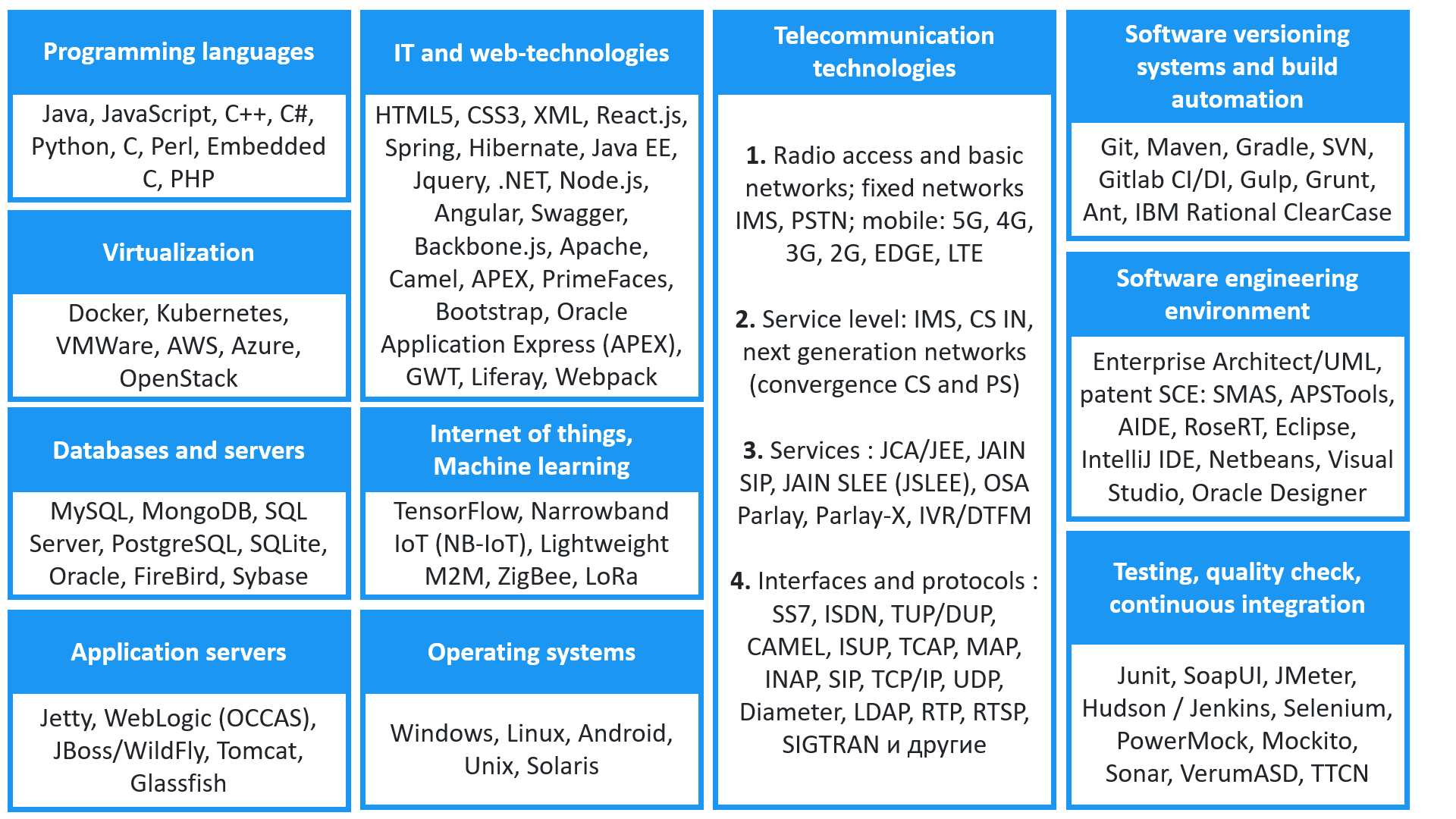 Forms of Collaboration:
Fixed Price – a set price and specific deadlines;
Time&Material – payment by labour costs;
Fixed Budget – costs within the budget and prioritized tasks.
How to make software development outsourcing manageable for the customer?
To make the process comfortable and transparent for our clients:
We regularly obtain information on the progress of our work.
We collect and analyze customer feedback on several parameters: communication, planning, quality of specialists' work.
Based on the feedback we optimize the work process.
How do you start the outsourcing process?
By defining the goals, objectives and scope of the project. You can fill out the optimal check-list here.