To receive information online about available IT specialists and their competencies for external and internal requests.
Prior to implementing the software, the search and selection of employees for IT projects were done through staff surveys and by department heads, or via looking through electronic documents, which required a significant amount of time. There was no unified approach to assessing competencies, which distorted data on levels of technology proficiency and programming languages.
At the user's request, the software should provide data on IT specialists with specific competencies in a format that is convenient for perception, analysis, and transmission to interested parties. The program should have a competency assessment system.
COFE Tool – an application for project team management that accumulates, processes, and provides data on employees, including:
personal information and position;
level of technology proficiency and programming languages;
degree of foreign language knowledge;
employment status;
readiness for relocation and other additional information;
CV.
The user sets the profile of an IT specialist with a specific set of competencies, and the program outputs information about suitable employees for the request, predictions about their current project status and availability, and also allows for exporting information in a tabular document format.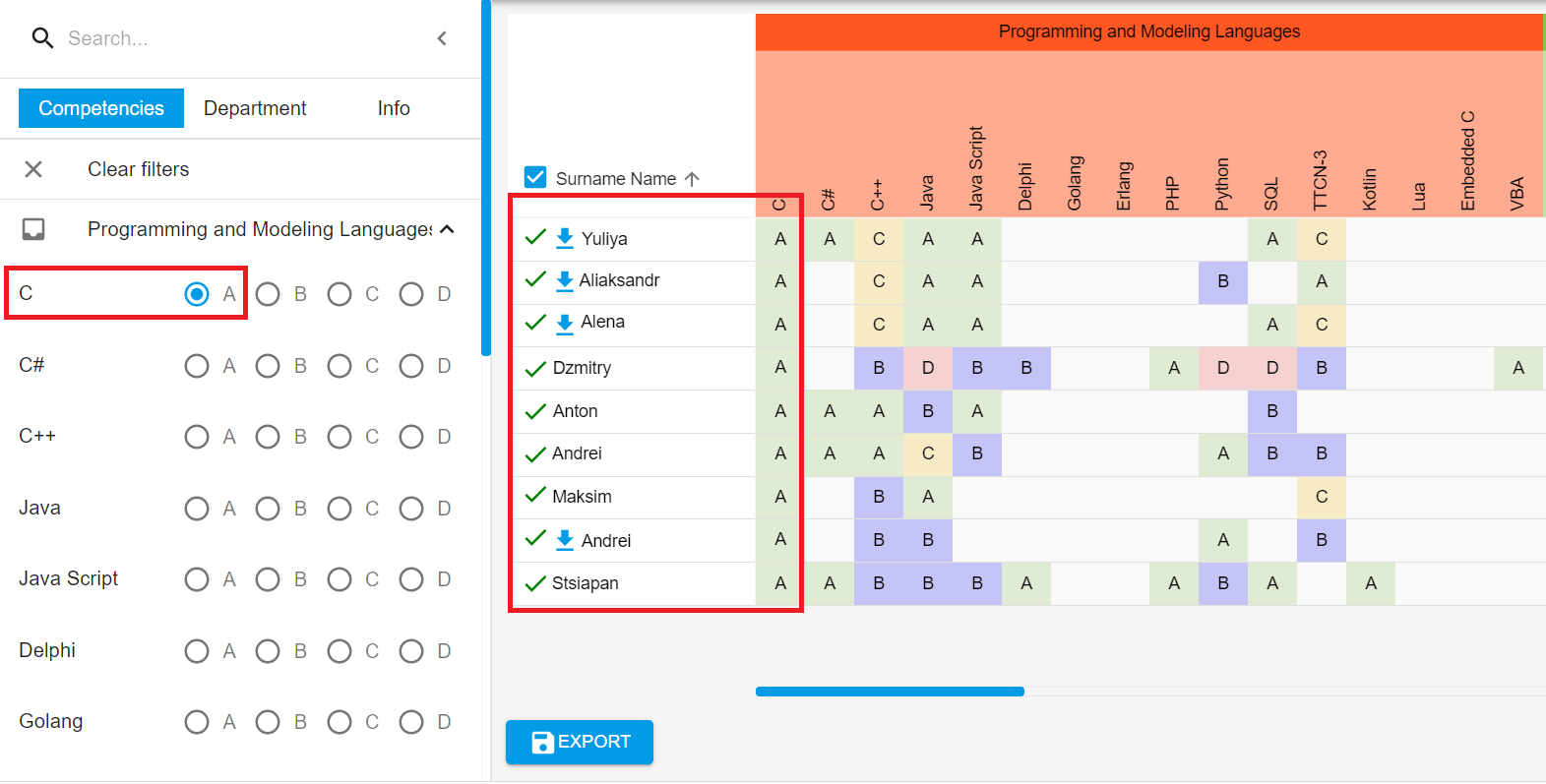 Results of implementation
The application for project team management allows for:
instantly obtaining information about available employees with specific competencies;
promptly creating documents describing the competencies of available specialists;
standardizing the approach to assessing staff competencies;
quick access to employee resumes;
evaluating the current competency levels of developers throughout the company;
promptly making decisions about the possibility of replacing an employee on a project with a colleague who has the necessary set of competencies.