Development of non-contact quality control system of glass products and analysis of the production equipment operation.
To ensure the production and delivery of glass products with the required parameters to the client, it is necessary to organize:
Continuous control on several parameters in a limited period of time, no more than a few milliseconds per item.
Screening test on the conveyor.
Monitoring of the conveyor correct operation and certain equipment modules.
The listed requirements and large output volumes do not allow to organize a contact control system for quality parameters.
The idea of the physical parameters of the product can be organized using equipment that captures light waves of different lengths reflected from the glass surface.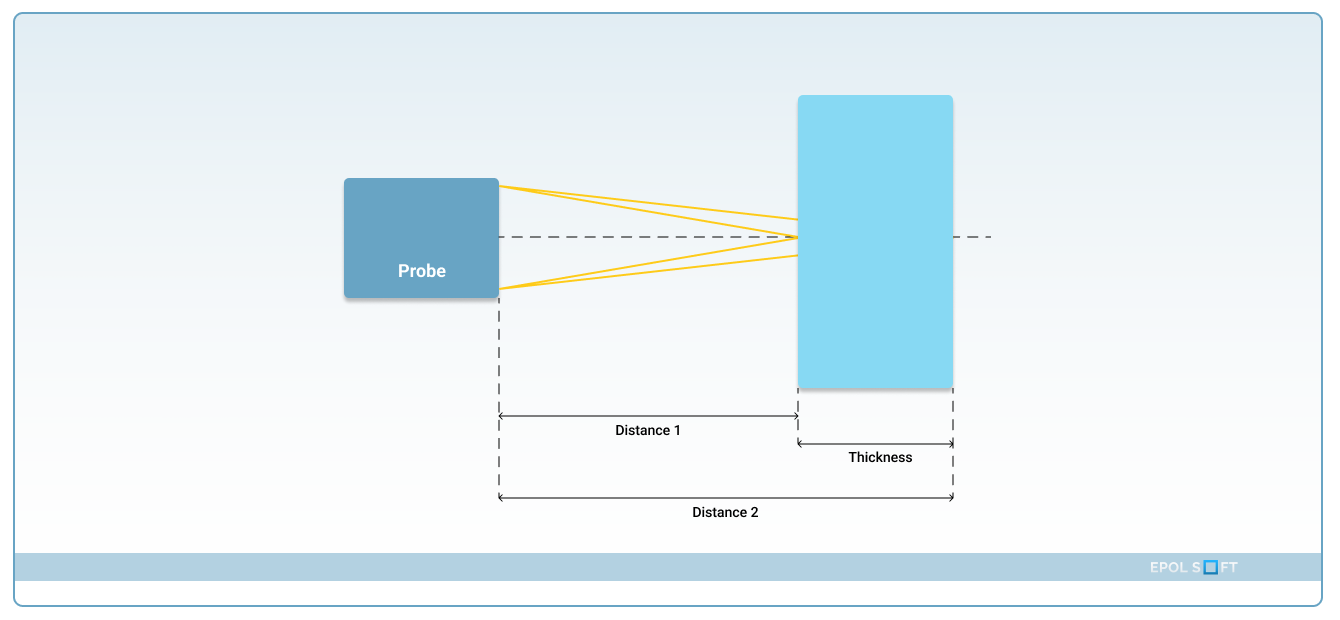 Light wavelength analysis software to be created that:
determines the maximum, average, minimum wall thickness and shape parameters of the item;
gives information to other conveyor modules about items that need to be rejected;
analyzes the proportion of rejected items, when threshold values are exceeded, and gives an indication to stop the conveyor or adjust the settings of certain modules;
monitors product quality parameters for the batch, conveyor and certain conveyor modules.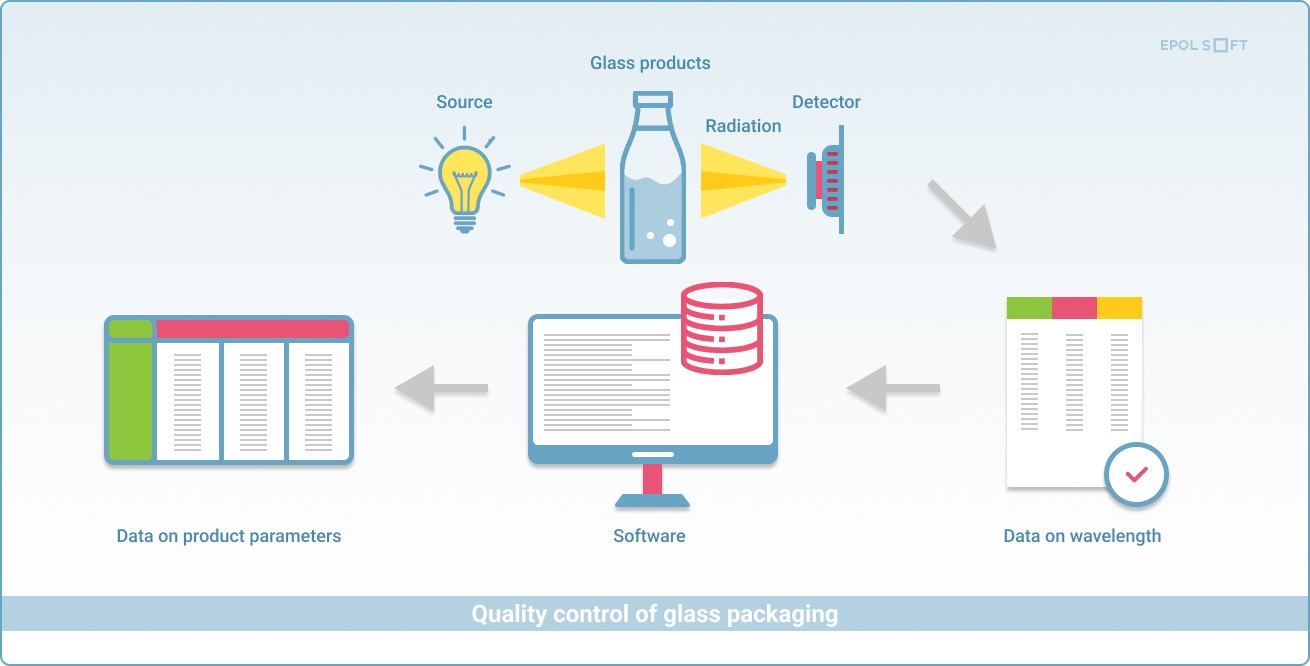 The results of the software implementation: creation of a system for continuous quality control of glass products and the correct operation of the conveyor and certain modules, which makes it possible to prevent the production and supply of goods that do not meet the requirements for pharmaceutical products containers.