The International Institute for Management Development (IMD), in collaboration with the World Smart Sustainable Cities Organization (WeGo), investigated the ways Smart city services help solve problems and make the environment more comfortable. Based on the data collected, they prepared a ranking of the world's smart cities.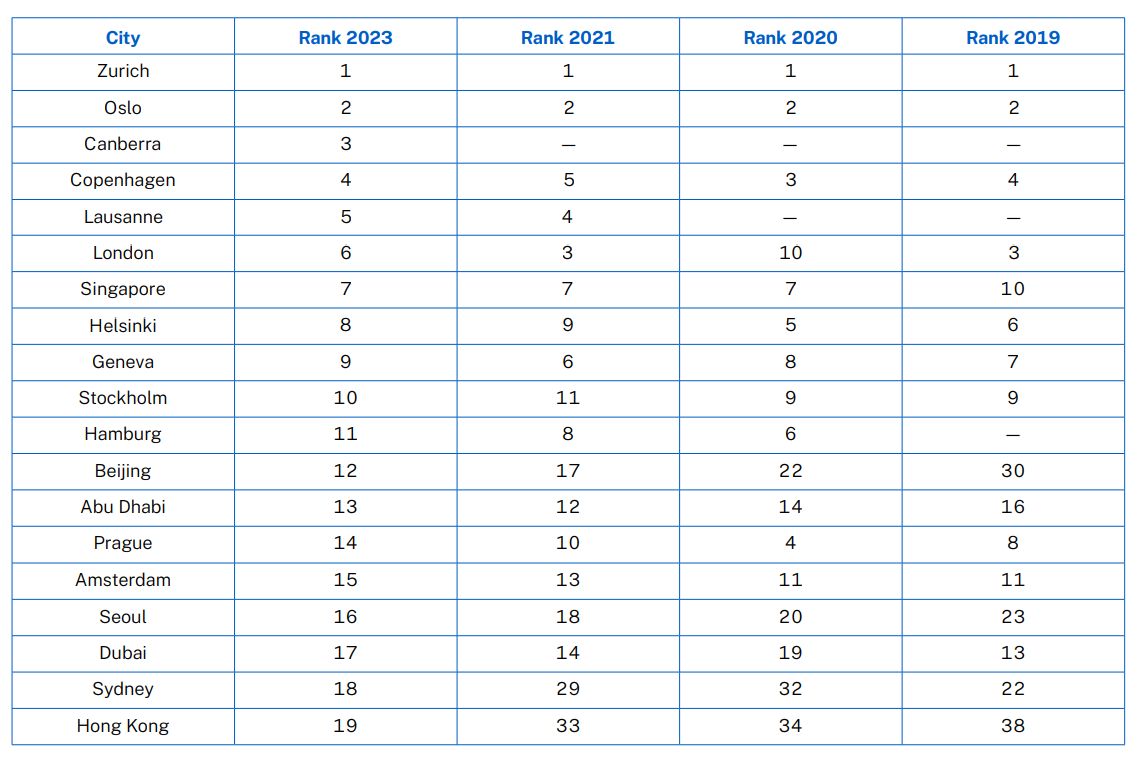 Leaders of the Smart City Index 2023
Which top 4 Smart city services help residents feel comfortable in smart cities?
Zurich.
The City Digital Twin is used for urban development, which allows to generate models of infrastructure placement considering development plans. This helps:
the public to better understand and visualize spatial development;
specialists to make plans more understandable for residents.
Over 600 public transport units are managed by the Intelligent Transport System, which helps avoid schedule disruptions. Electronic boards with reliable information on public transport movement are placed at stops and help choose the optimal route.
Oslo.
Street lighting.
Street motion sensors regulate lighting based on the number of pedestrians, cyclists, and vehicles, reducing energy consumption and greenhouse gas emissions.
Oslo Climate Barometer collects information on traffic and environmental quality, processes indicators, and presents them in a convenient form for analysis. It also generates forecasts of changes in the situation, which is important for choosing ways of transportation for citizens and weather-dependent residents.
Canberra.
Digital school. All students have individual access to a digital backpack containing:
class schedules;
assignments;
textbooks;
collaborative work services.
Smart lighting.
This Smart city solution monitors all elements of infrastructure, collects, processes, and provides data on breakdowns and incidents. The solution allows significant savings on technical maintenance.
Copenhagen.
The transport infrastructure is designed to increase the number of citizens who choose a bicycle as their main means of transportation. This solution makes the use of two-wheeled transport more convenient by:
regulating traffic lights to minimize waiting time for cyclists;
managing light indicators on bike paths warn of traffic light phases and suggest the need for acceleration or deceleration.
Smart city services make the environment greener and reduce emissions of harmful substances.
Waste removal system.
Waste removal pipes with a pneumatic system allow for:
moving garbage through pipes;
freeing streets from garbage trucks;
keeping streets clean.
Epol Soft develops software for smart cities: for collecting data on the environment, managing parking, and solutions for managing device networks.
More information on implemented projects can be found here.