In one of our previous articles, we talked about the successful implementation of dispatch software for ambulance teams. In addition to the existing information systems, we have developed the Pharmacy Warehouse information system for real-time tracking of medicines and materials in various segments..
Before the implementation, the following manual operations were needed:
Collecting data from medical team documents.
Generating depletion documents in the required form.
Preparing documents for movement between warehouses and teams.
Processing several types of documents to track the movement history of individual items.
Performing these operations required a lot of time and involvement of several employees. Manual data processing led to errors that negatively affected the accuracy of information.
The use of the new solution reduces the number of manual operations and speeds up the process::
The team marks the medicines used in the call card.
This data is automatically transferred from the Emergency Team system to the Pharmacy Warehouse system.
Based on the received information, a depletion document is generated.
If necessary, information about the movement of individual items is exported.
When replenishing medical team kits in the "Pharmacy Warehouse" system, documents for movement between all warehouses and structural units are generated.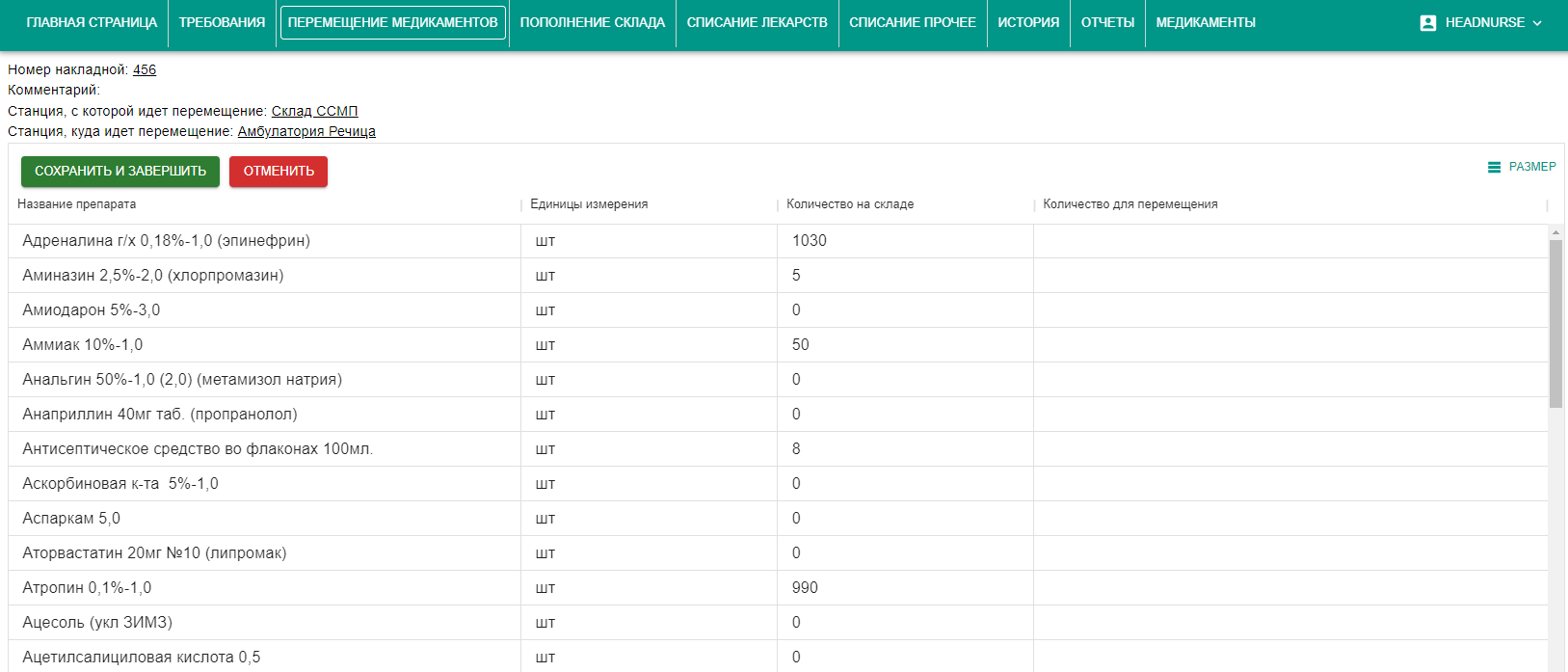 In addition to integration with the "Emergency Team" system, the "Pharmacy Warehouse" medical software exchanges data with accounting software, allowing for automatic:
loading of information about the availability of individual goods received at the main warehouse;
adding new positions of medicines and materials.
The "Pharmacy Warehouse" information system was developed with experience in implementing similar systems and has:
an intuitive and user-friendly interface;
simple algorithms for performing operations;
convenient navigation.
This allows for quick mastering of the software and starting work.
Using the "Pharmacy Warehouse" information system allows one to:
eliminate manual operations required for real-time tracking of medical goods;
reduce the number of errors and increase the accuracy of data;
speed up the preparation of documents for movement and analytical reports;
standardize the approach to tracking medicines and materials in all structural units.
The trial version of the dispatch software for ambulance teams is available upon request.