Requirements for glass containers are determined by their purpose and technical features. Depending on the capacity and purposes the product must: be of a certain color, be able to withstand pressure, have a certain thickness of the bottom and walls, etc.
In most cases containers go through quality control, the results of which can be used to analyse compliance with the specified parameters. Sampling analysis is not always effective, as it does not guarantee the compliance of the entire volume of products with the required indicators.
Continuous control is more effective because it helps avoid sending customer products that do not meet the clear parameters. However, it requires special technical tools:
to quickly check a significant number of products;
to collect information during the time on the conveyor;
to scrap rejects before the products are sent to the warehouse.
These limitations do not allow the use of traditional methods using measuring instruments.
A possible solution is a system of quality control for glass containers. It is based on spectroscopic methods, when different kinds of radiation are passed through the examined object and the spectrum obtained is recorded by the radiation detector. Then this information is processed by the software and the data about the required parameters of each container is provided.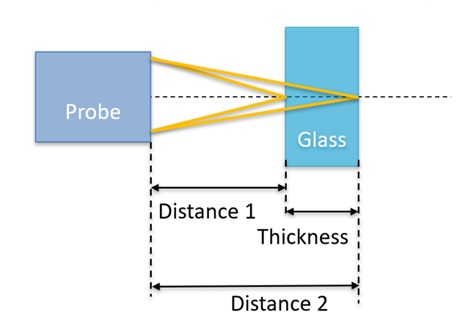 Detector operation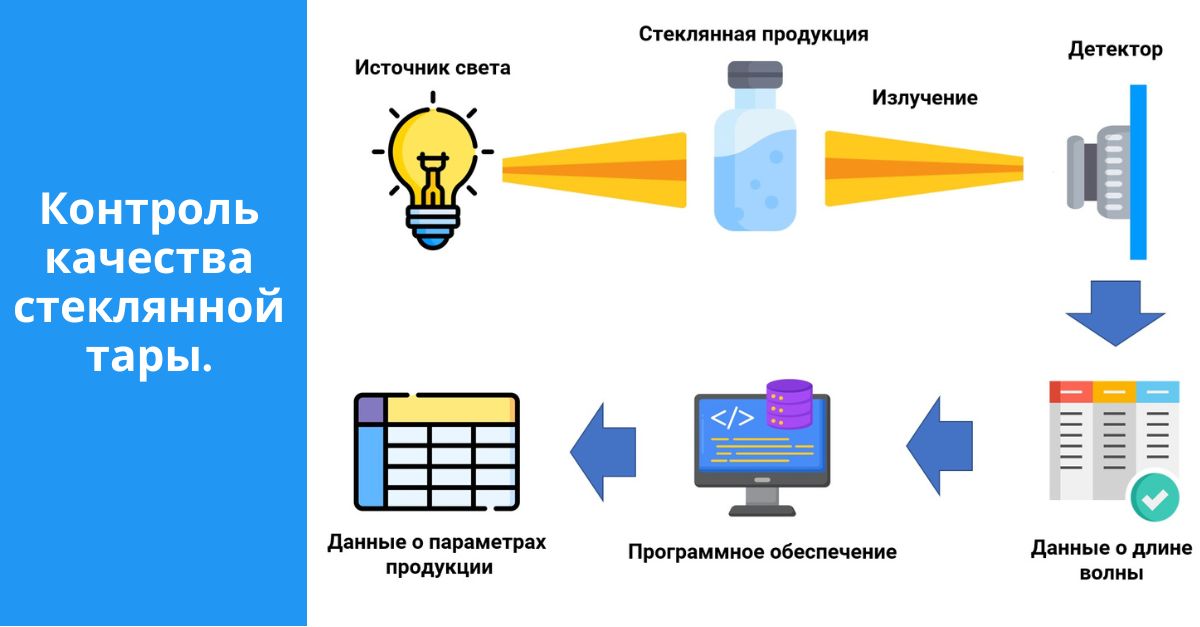 Detector and software interaction

Measurement results
Epol Soft has developed software that analyzes the information collected by the radiation detectors and:
calculates maximum, average, minimum wall thickness and shape parameters;
transmits information to the production equipment about the products to be rejected;
stops the conveyor or informs about the necessity to correct the settings if the permissible values are exceeded;
provides analytical data on products in terms of batch, production line or individual modules.
The glass packaging quality control system prevents the release, shipment and delivery of products that do not meet requirements.
Do you have problems you can't solve by information gathering and processing methods alone? Write to Volha.hancharyk@epolsoft.com, we'll find a solution!