Development of telecommunications networks means an increase in the number of equipment: base stations, switches, batteries, air conditioners, which all require regular support. Increasing the number of such devices complicates service work management: organization, control, efficiency analysis.
To optimize the process, Epol Soft has developed a solution for equipment repair and maintenance planning.
The solution includes:
Desktop application for the service manager, which allows one to plan and monitor work progress in the context of teams and objects, to reserve material resources, to form an analytical data.
Mobile application for service employees to notify the about the start and end of work for each facility, to communicate via video, receive instructions for equipment maintenance and control the list of tasks.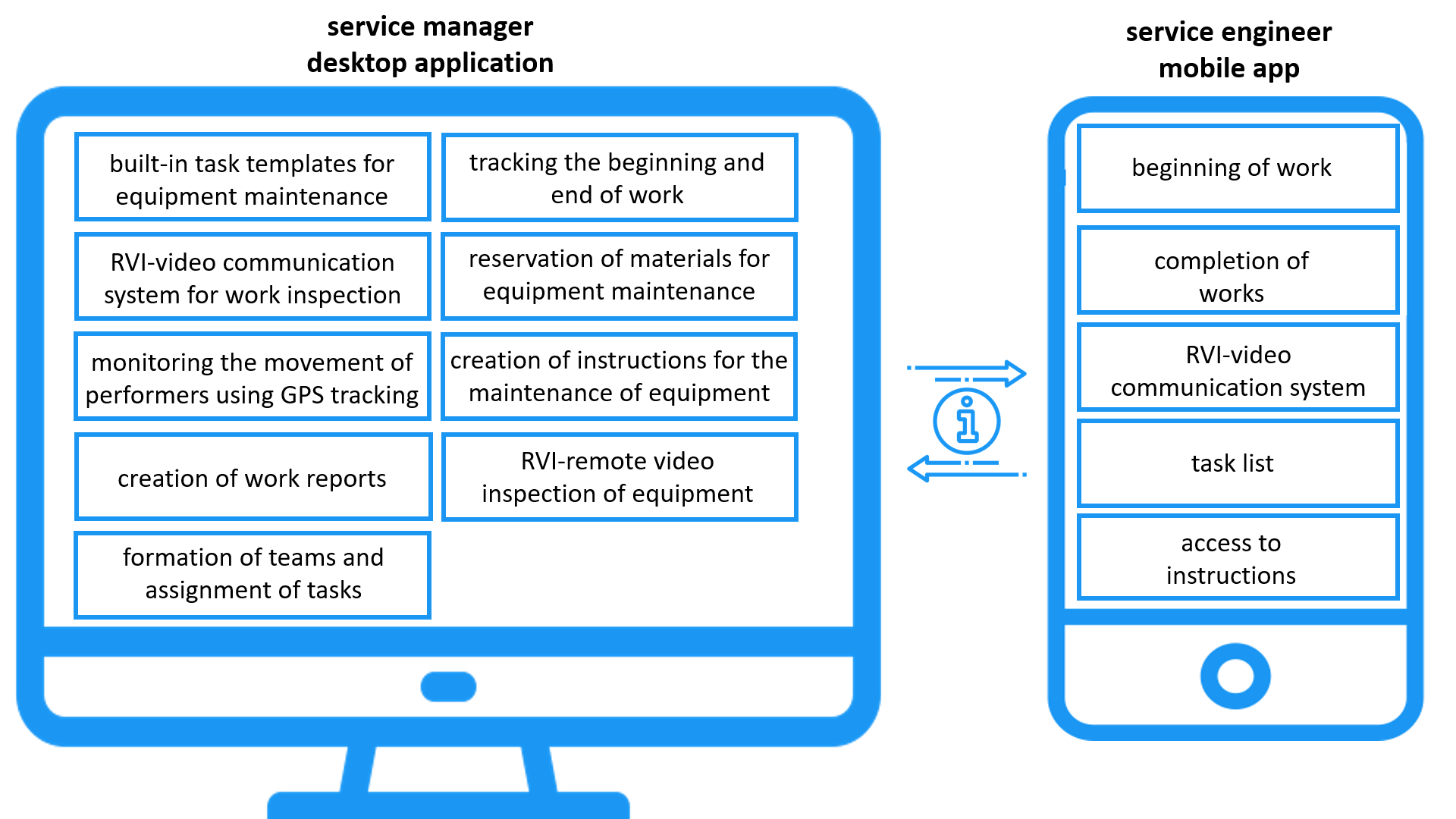 Repair planning and equipment maintenance system tools
The system has:
Tools for monitoring the movement of crews using GPS tracking, which allows one to optimize routes, distribute tasks to the nearest crew, adjust the maintenance process on the fly, and receive reports on service crew departures.v
Remote video inspection (RVI), which allows to:
conduct video inspections of equipment;
diagnose faults and failures remotely;
communicate with specialists online.
The software allows one to optimize the management of equipment maintenance and optimize the use of resources because due to:
optimal construction of routes;
operational control and correction of tasks of service teams;
reducing the number of trips due to remote video monitoring.
The solution for repair planning and equipment maintenance can be adapted to manage the operation of other types of equipment. Please contact volha.hancharyk@epolsoft.com for more information about the development.